Facilitate your clinical trials and real-world studies
The GUTYCARE® platform allows remote monitoring of patients and the retrieval of real-world data directly from their smartphone using our E-PRO module.
Improve study performances by recruiting patients with very high adherence rates and increasing the accuracy of clinical data retrieval.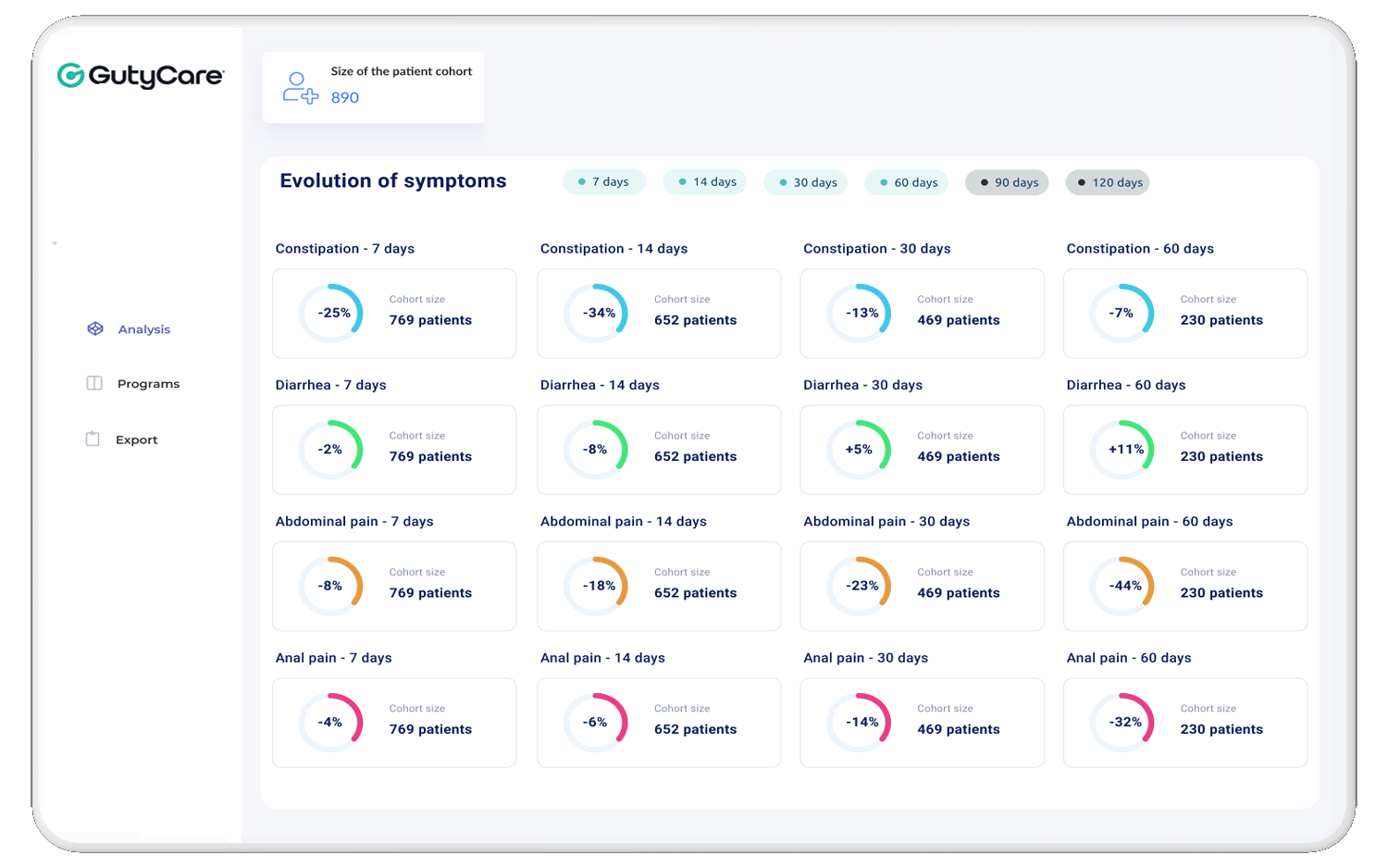 Gastroenterology and immunology
Our solutions are specialised in the therapeutic areas of gastroenterology and immunology:
Inflammatory bowel diseases: Crohn's disease and Ulcerative Colitis
Irritable Bowel Syndrome and Functional Bowel Disorders 
Liver Diseases
Digestive cancers
Their aim is to accompany and care for patients.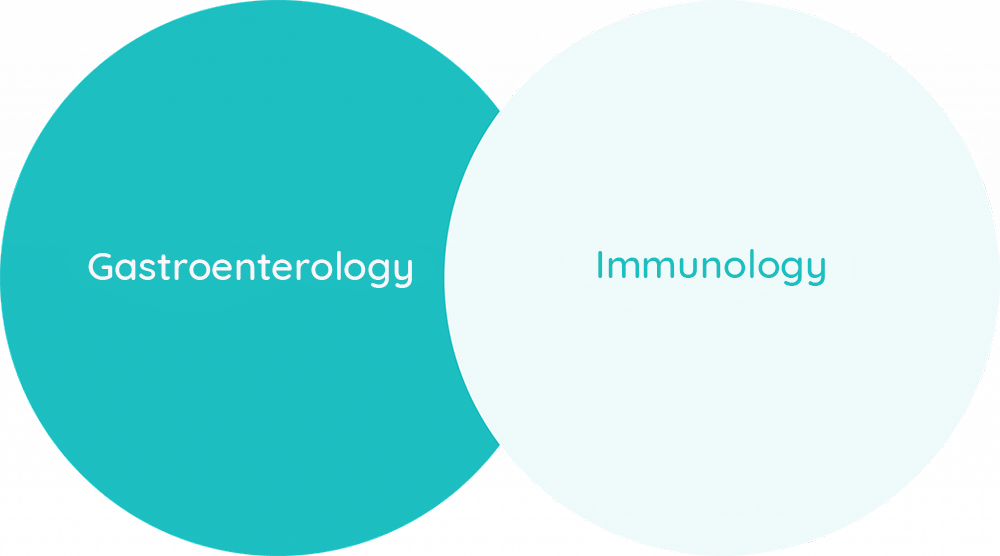 Benefits for research in gastroenterology and immunology
Rapid recruitment of qualified gastroenterology and immunology patients
Thousands of patients are already using our digital tools. We identify patients with the highest adherence rates for your studies.
A specialised E-PRO solution for gastroenterology and immunology
Use a solution that is specialises in your therapeutic areas of research and incorporates official questionnaires.
Personalised support for patients via messaging
Throughout the study, patients are accompanied by messaging to increase their adherence.
An interface to monitor results in real time
Follow the progress of your study and patient adherence statistics anonymously at any time.
Identification of patient problems in real time
Using our contact module, it becomes easier to identify patient problems and contact them at any time.