Patient monitoring solutions
&
Digital therapeutics (DTx)
Improve the care pathway for patients with digestive diseases
The GUTYCARE® platform improves communication between patients and their medical teams, supports them at home with clinically validated therapies and improves their commitment to their treatments, while facilitating the retrieval of real-world data for research.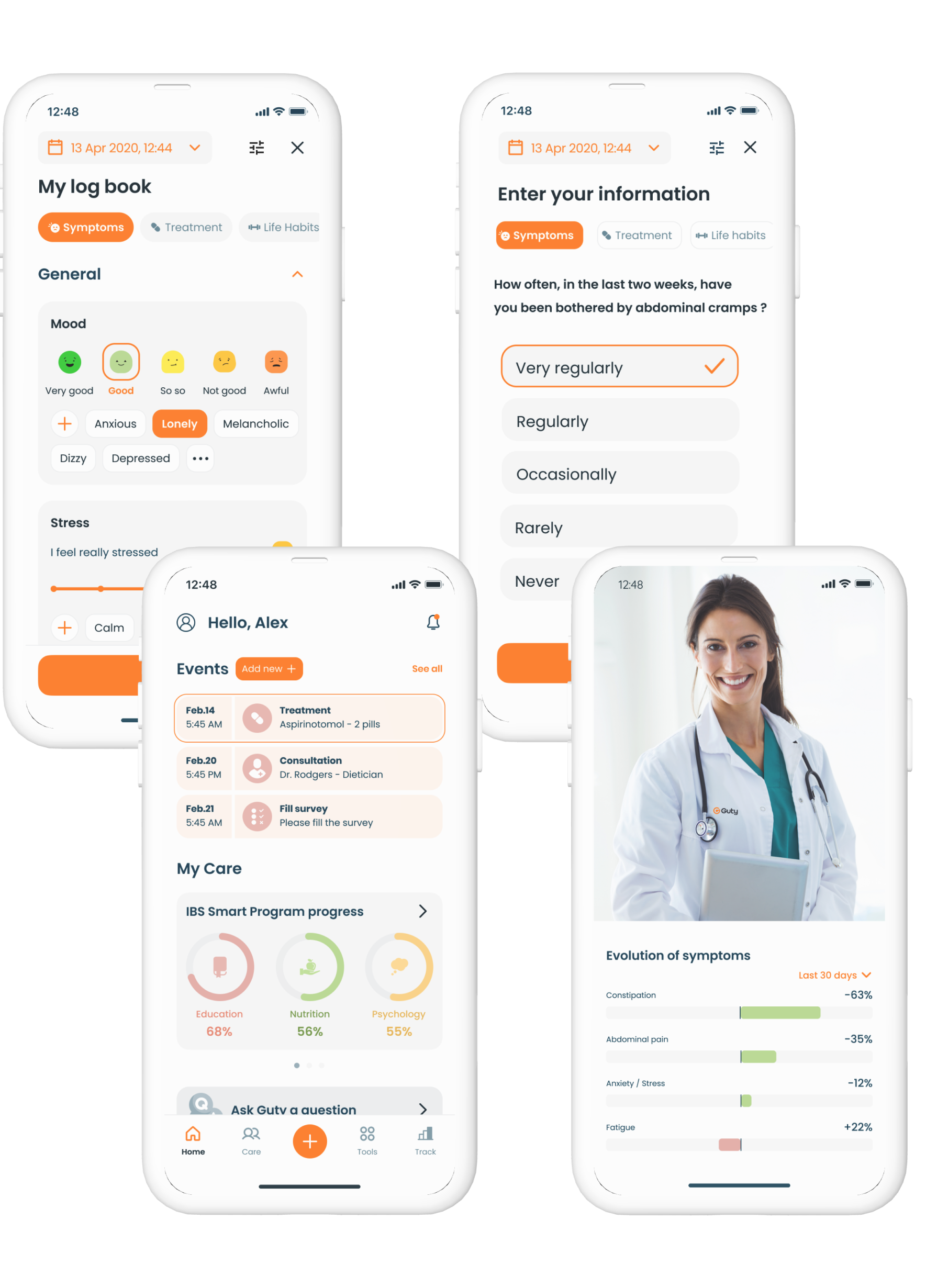 Gastroenterology and immunology
Our solutions are specialised in the therapeutic areas of gastroenterology and immunology:
Inflammatory bowel diseases: Crohn's disease and Ulcerative Colitis
Irritable Bowel Syndrome and Functional Bowel Disorders 
Liver Diseases
Digestive cancers
Their aim is to accompany and care for patients.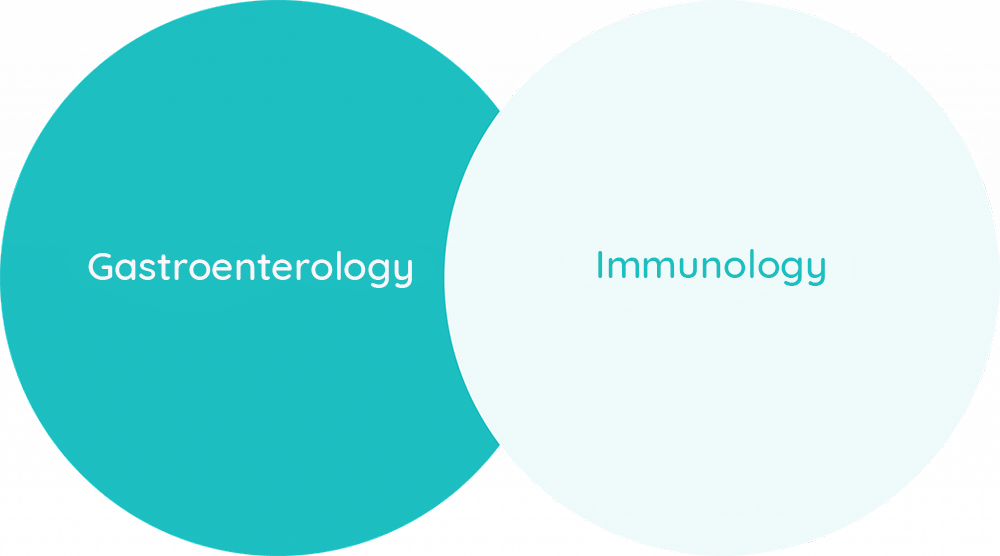 Adapt your "Beyond the Pill" strategy
Benefits for the pharmaceutical industry
Increase the effectiveness of your treatments with our digital therapeutics
Improve quality of life, reduce symptoms and the risk of relapse for patients.
Provide a digital companion for patients
Our mobile solution allows for continuous support of the patient throughout the course of the illness.
Provide a patient tracking interface for your prescribers
Improve the lives of physicians by providing a free, interoperable patient tracking interface.
Retrieve qualified real-world data
Using PRO's, easily retrieve all types of life data from specific patient cohorts.
Accompany patients in taking your treatments
Improve their knowledge and compliance with medication with our medication assistance programs.
Analyse the satisfaction of patients taking your treatments
What do patients think of your treatments? Your brand? What additional services would they like to have?