Improve your members' healthcare pathway!
The GUTYCARE® platform enables patients to avoid medical wandering and to improve their care pathways and avoid unnecessary routine consultations. This allows all health care stakeholders to make savings while improving the quality of care for patients.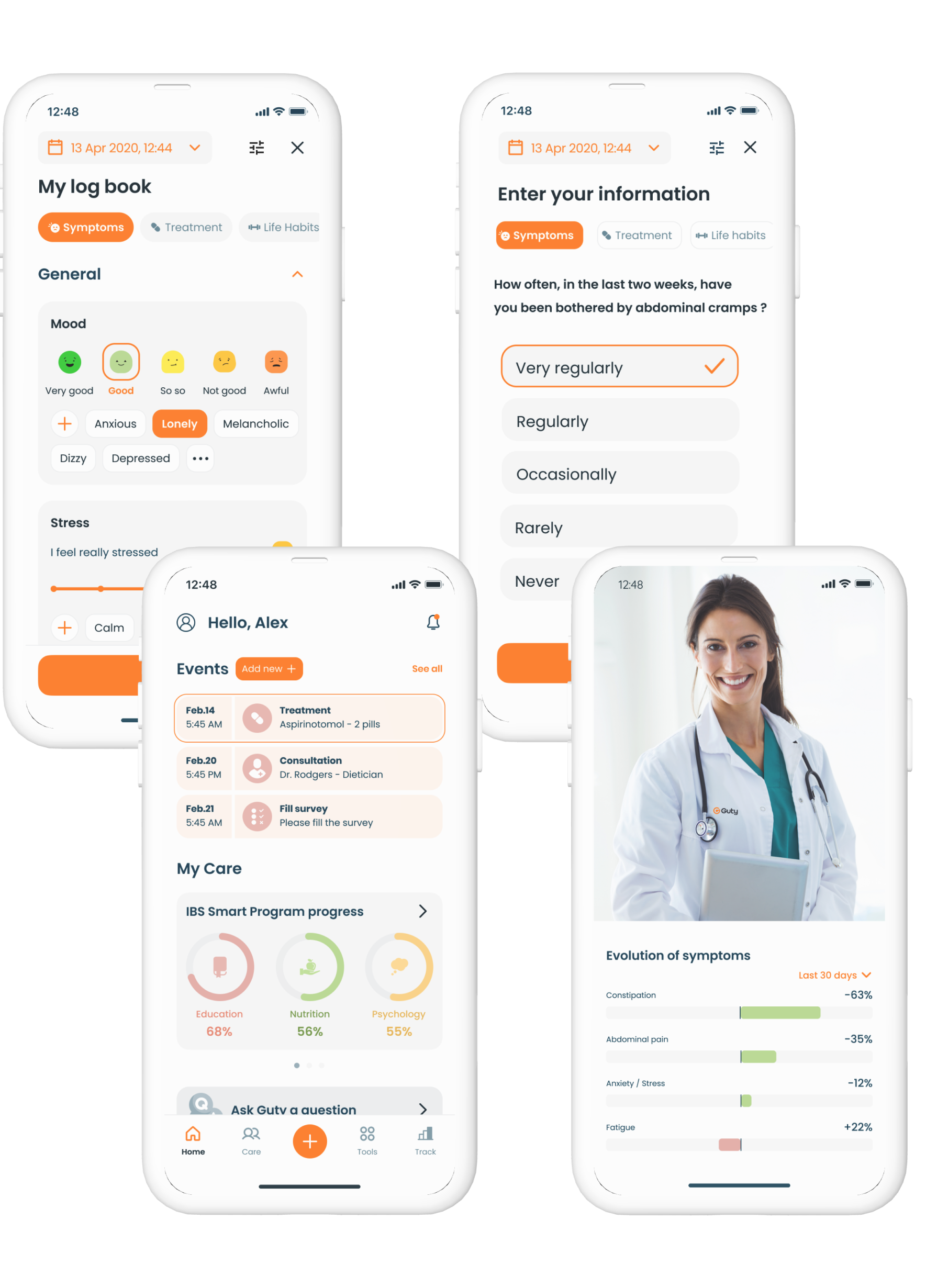 Gastroenterology and immunology
Our solutions are specialised in the therapeutic areas of gastroenterology and immunology:
Inflammatory bowel diseases: Crohn's disease and Ulcerative Colitis
Irritable Bowel Syndrome and Functional Bowel Disorders 
Liver Diseases
Digestive cancers
Their aim is to accompany and care for patients.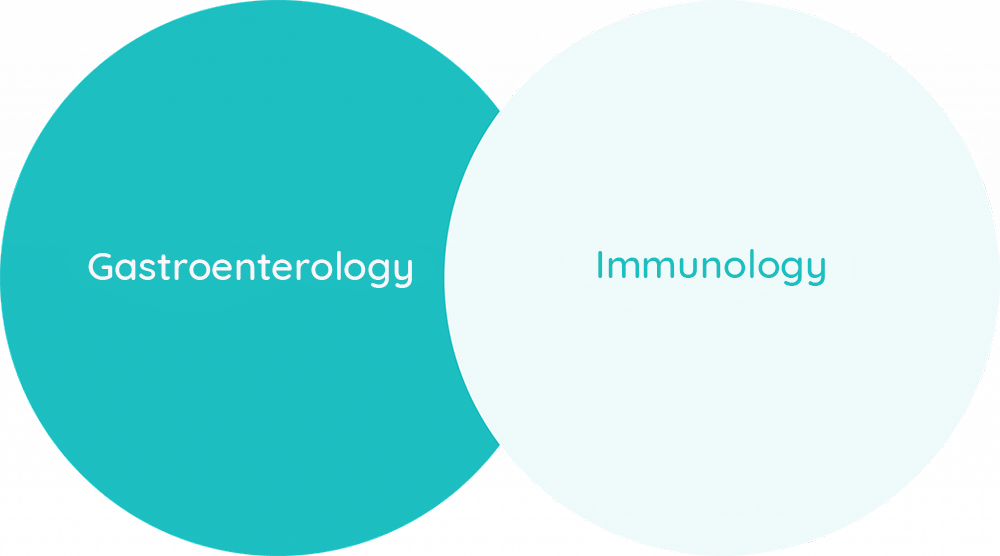 Improving care for your members
The advantages of our solution
Avoid medical wandering for your members
Thanks to our solution, your members are redirected to the health professionals who are adapted to their digestive pathologies.
Provide a free digital companion to your members
Our mobile solution provides continuous support for patients throughout their illness. It is free for patients.
Improve your members' healthcare pathway and save money
By avoiding the patient's medical wandering, you reduce the number of consultations necessary for his care.
Provide digital therapeutics to your members
Our solution integrates digital therapeutics that enable home care for patients through clinically validated care protocols.