The modular platform
specialised in gastroenterology and immunology

that adapts to the needs of each patient.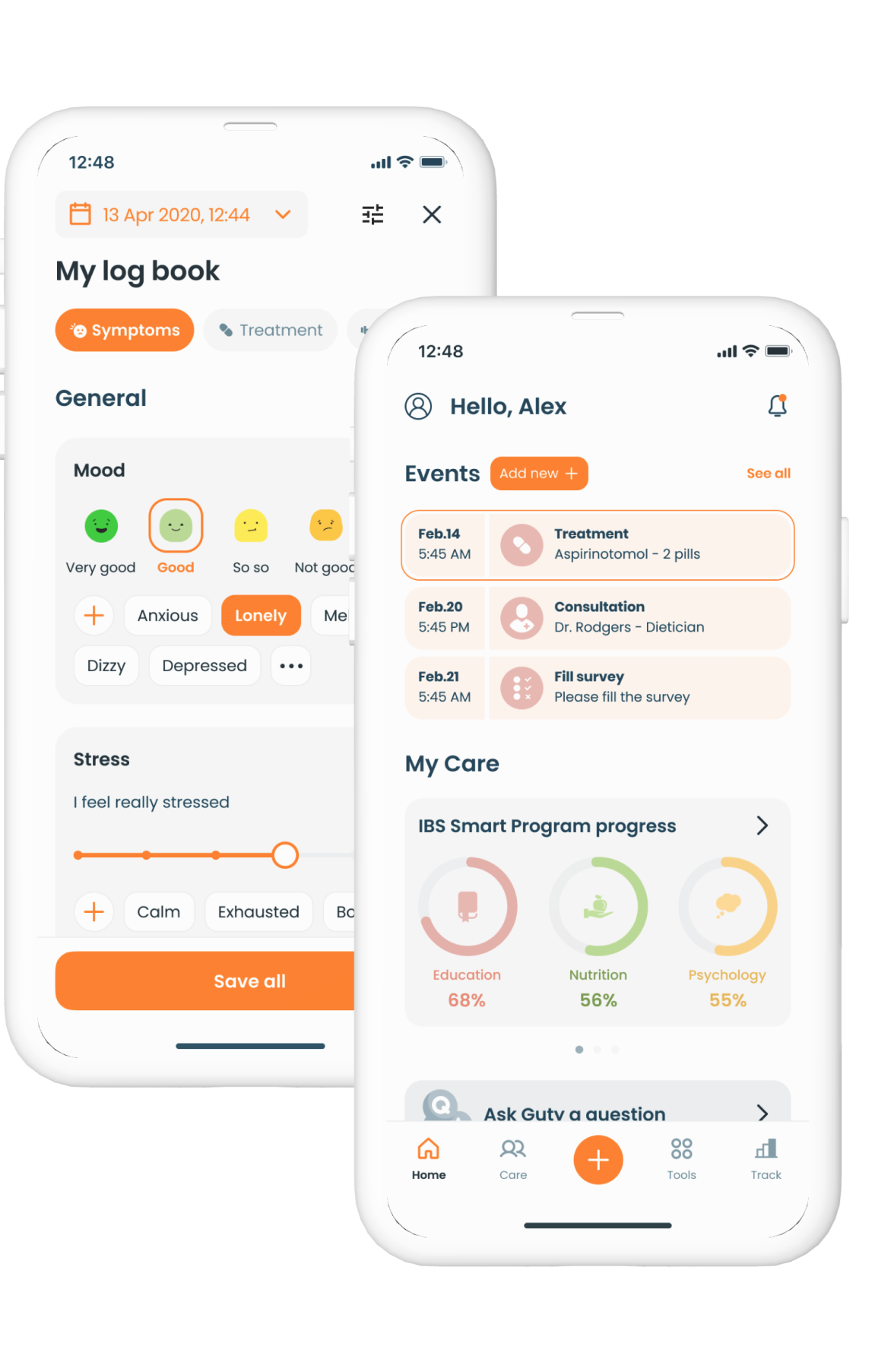 Digital digestive companion
Digital care programs that integrate clinically validated therapies to support patients in gastroenterology and immunology. Digital therapies can be used in conjunction with patient treatments.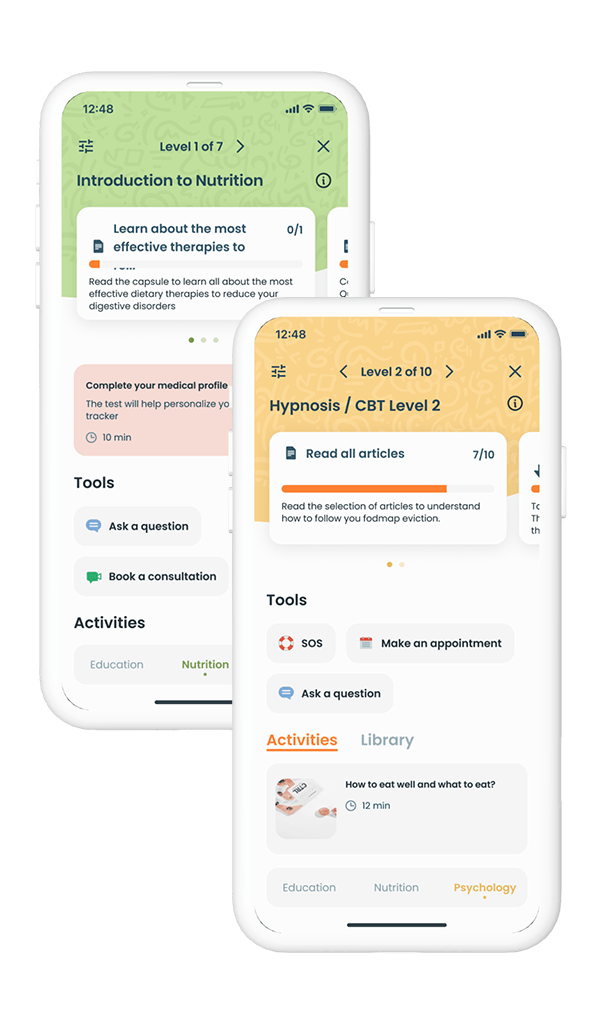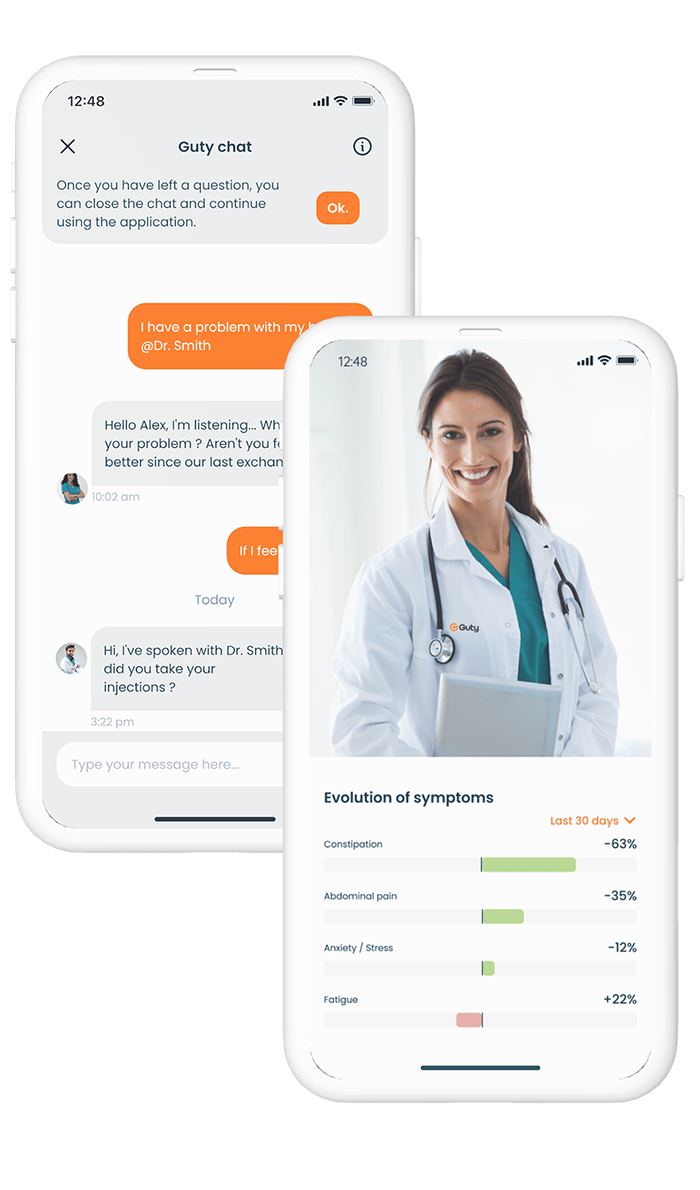 Digestive telemedicine service
The Guty application allows you to be accompanied by health professionals specialised in digestive pathologies, either by messaging or by video consultation.
A monitoring interface for clinical practice
A free and interoperable interface with hospital information systems that allows medical teams to consult the health data of patients using the GUTY mobile application in one click.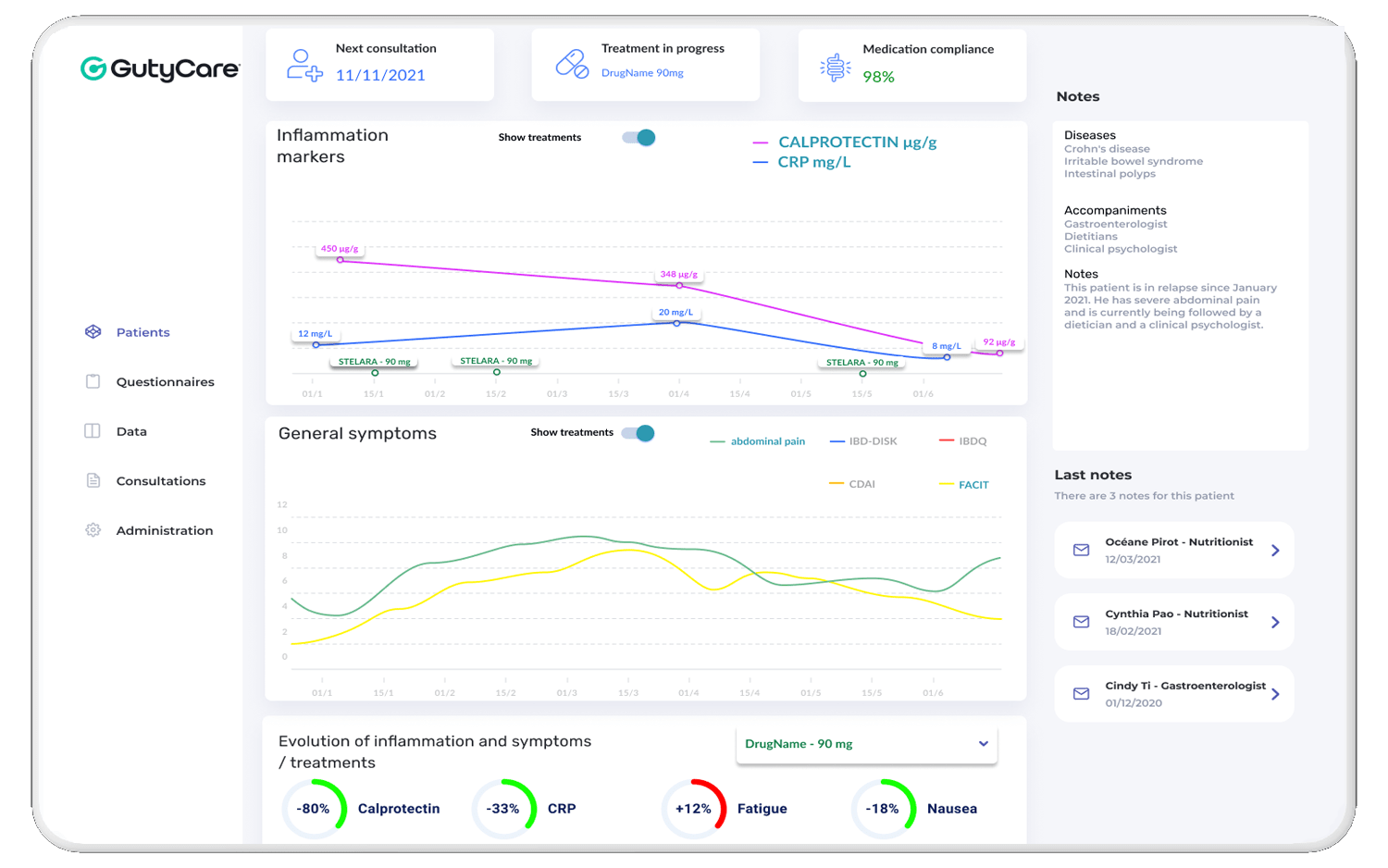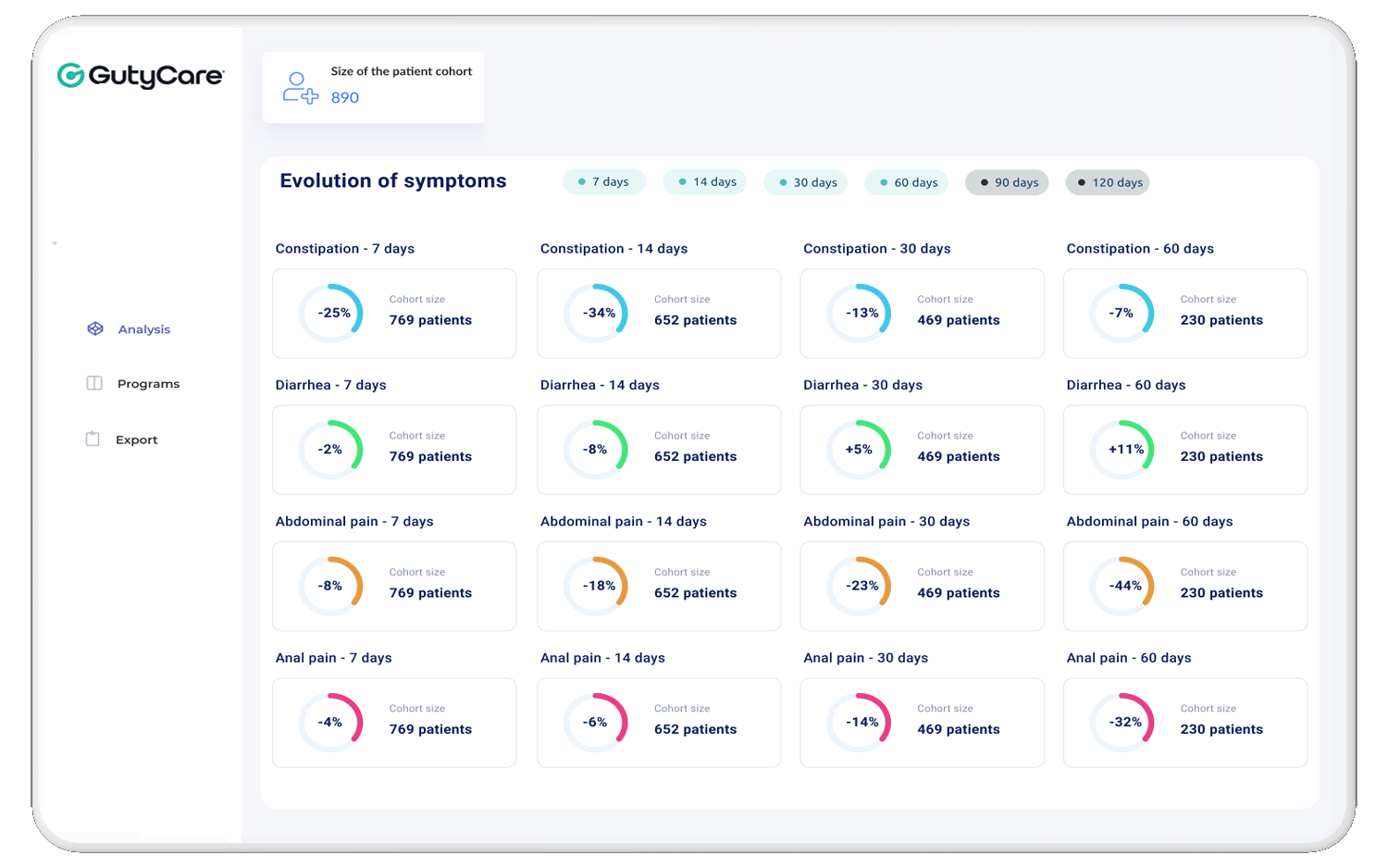 COHORT MONITORING FOR YOUR STUDIES
A monitoring interface for your real-world studies
An interface that allows you to track real-world patients' data while conducting your studies.