For doctors, nurses and hospitals
Monitoring and support solution for IBD patients
The GUTYCARE-IBD® medical device allows : 
Early and remote detection of relapses and complications in IBD patients
Improving the quality of life of patients through paramedical support
Easily access your patients' data

to simplify your medical decision making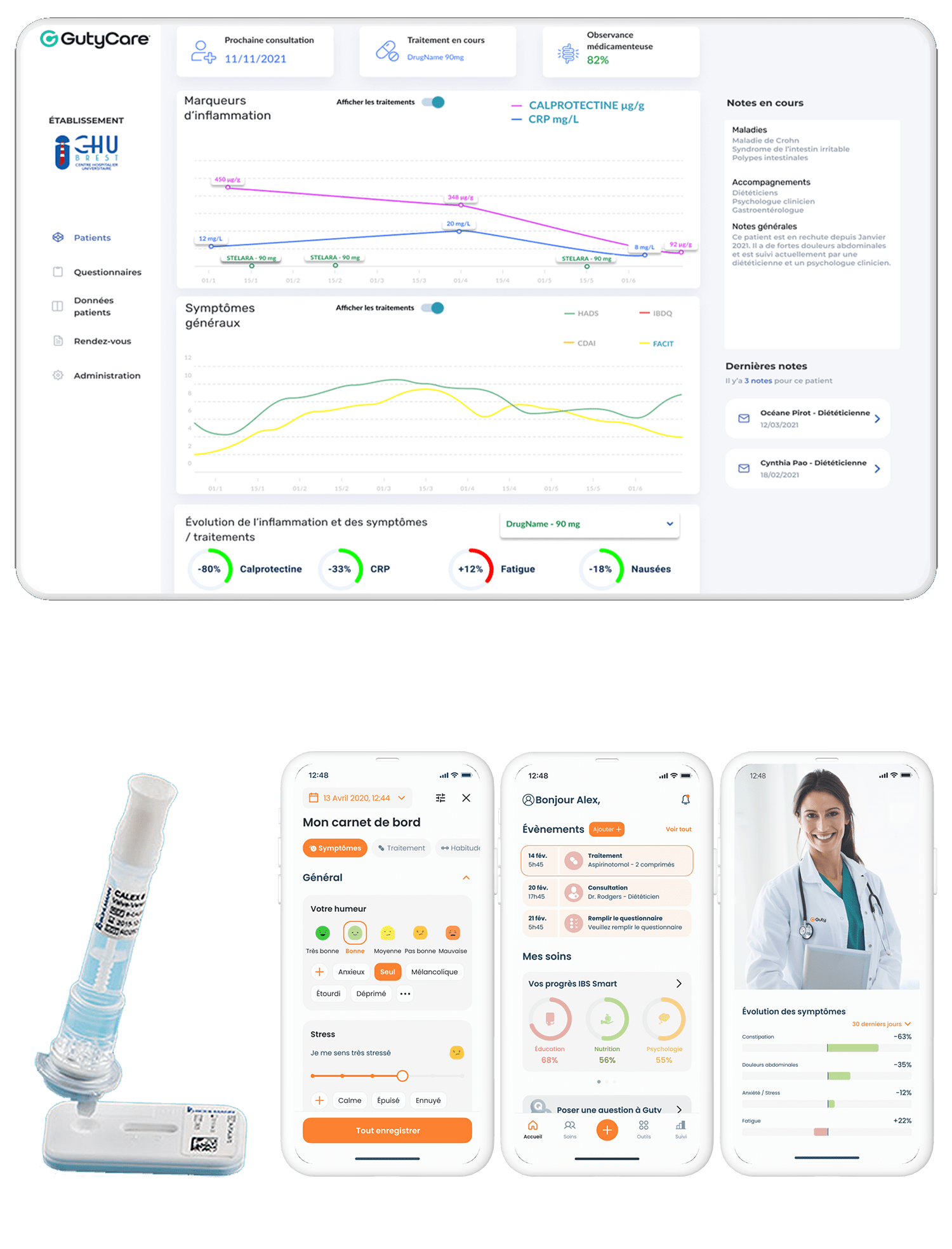 A mobile application for your patients
A patient data tracking interface for your medical team (treatments, clinical scores, biology, etc.)
An outsourced paramedical team to follow your patients at home
I want to have access to the platform!
Gastroenterology and immunology
Our solutions are specialised in the therapeutic areas of gastroenterology and immunology:
Inflammatory bowel diseases: Crohn's disease and Ulcerative Colitis
Irritable Bowel Syndrome and Functional Bowel Disorders 
Liver Diseases
Digestive cancers
Their aim is to accompany and care for patients.