Easily conduct your clinical trials and real-world studies
Thousands of patients use our GUTYCARE® mobile application to improve their daily lives! Offer them to participate in studies thanks to our E-PRO module (PROMS & PREMS).
Easily answer the questions you have by analysing patient data showing high rates of adherence.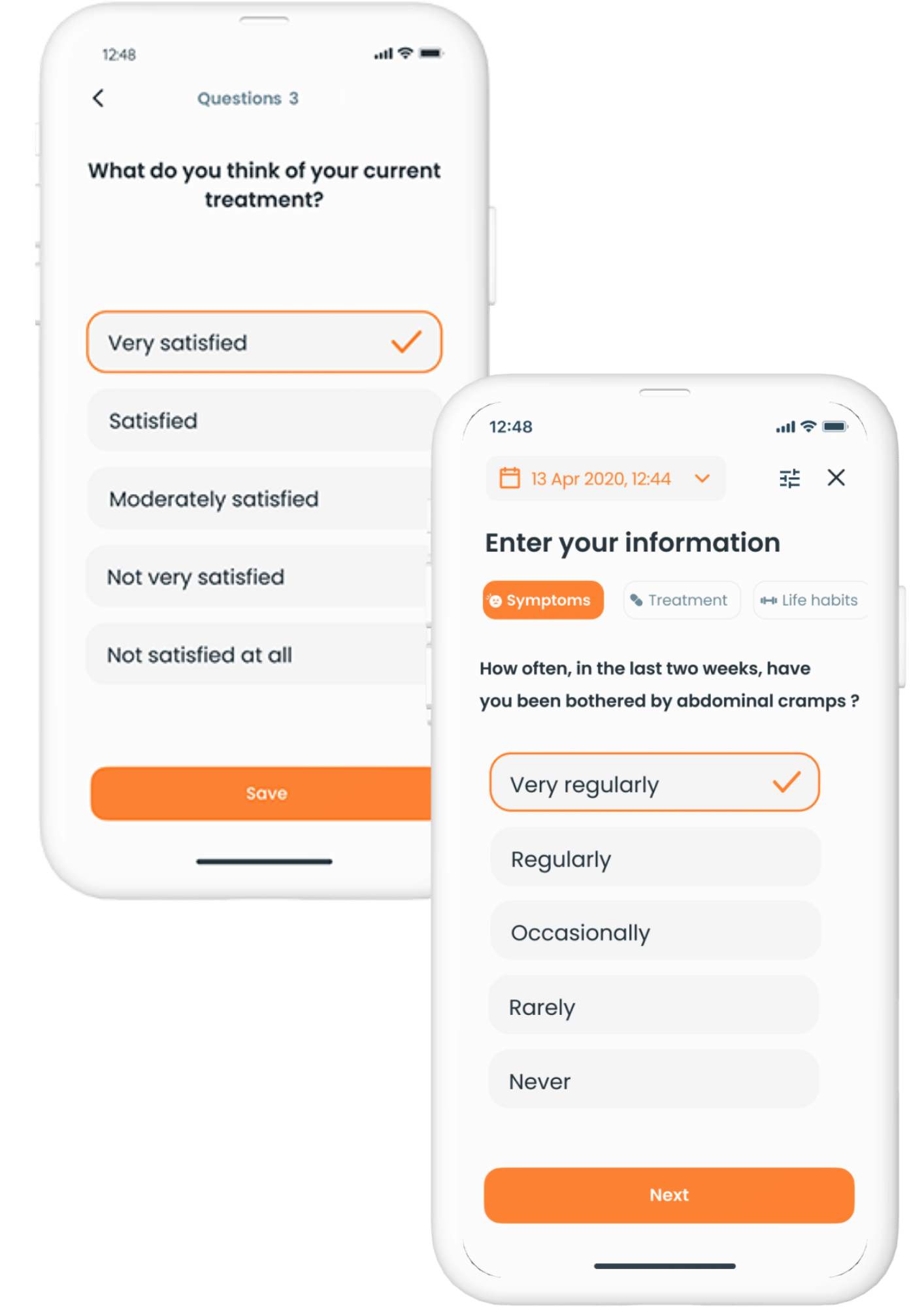 visits to our patients' blog
patients in our community
partner hospitals and clinics