For doctors and hospitals
Improve patient support and follow-up
The GUTYCARE® platform enables patients to be accompanied at home independently thanks to digital care modules and to assess the level of incidence of their illnesses in order to organise their care pathways as effectively as possible.
Improve study performances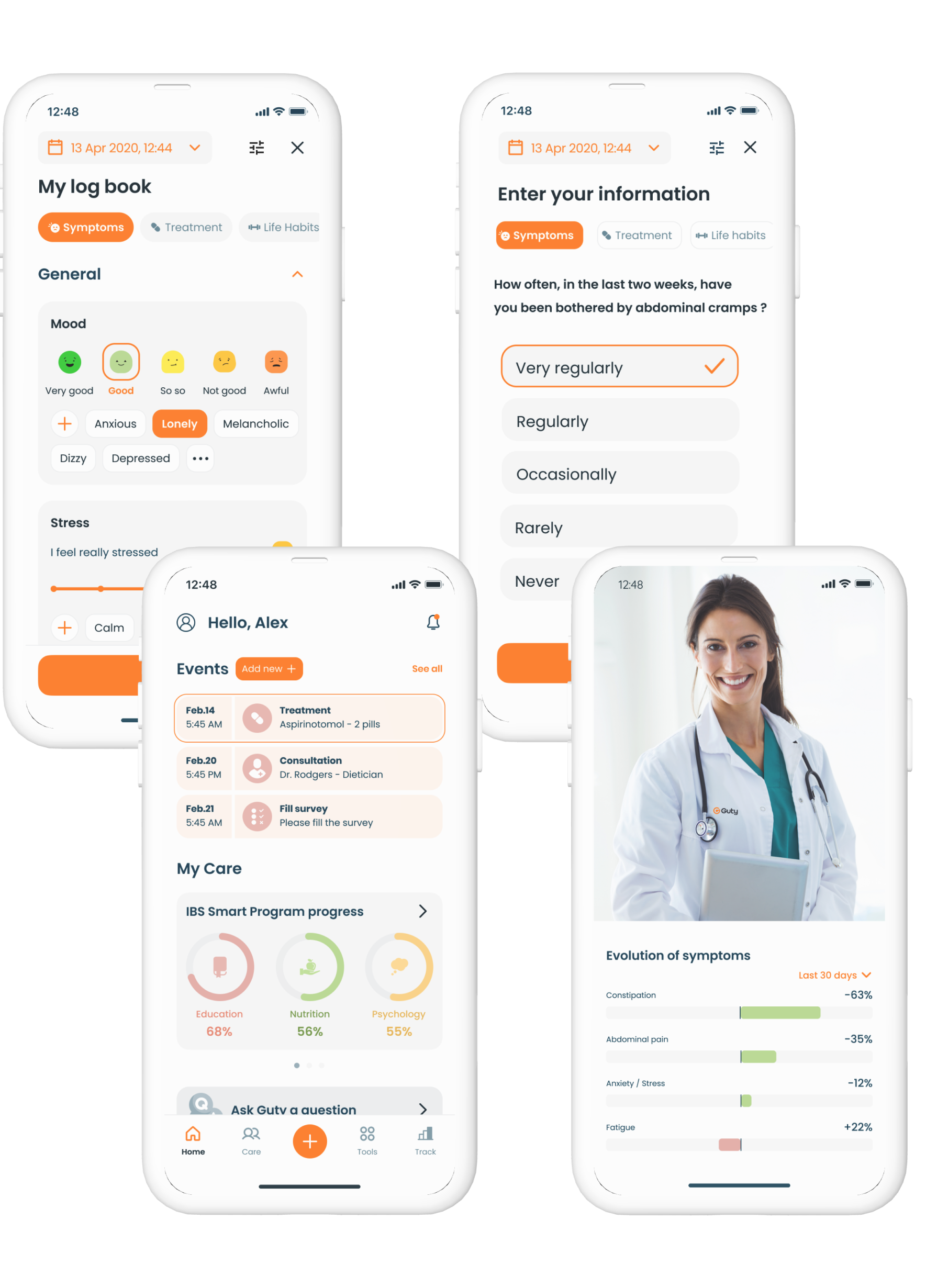 Gastroenterology and immunology
Our solutions are specialised in the therapeutic areas of gastroenterology and immunology:
Inflammatory bowel diseases: Crohn's disease and Ulcerative Colitis
Irritable Bowel Syndrome and Functional Bowel Disorders 
Liver Diseases
Digestive cancers
Their aim is to accompany and care for patients.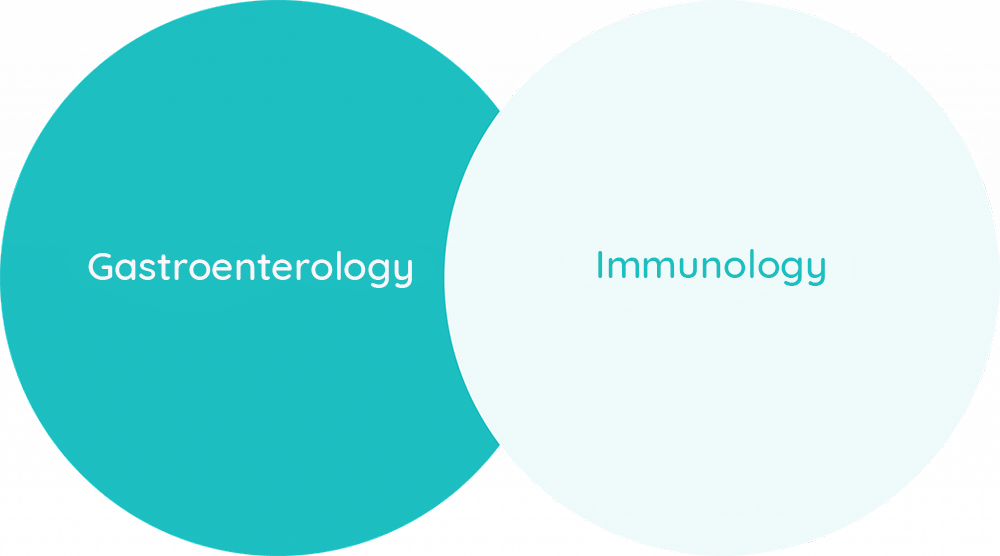 Improve patient care pathways
Benefits for doctors and hospitals
Avoid unnecessary routine consultations
Using pre-consultation questionnaires, it is possible to assess patients' disease activit remotely
Support your patients in taking their medication
Improve patients' adherence to treatment and assess their compliance.
Offer paramedical support to your patients at home
Our digital solutions include a digestive telemedicine service with specialised dieticians and clinical psychologists.
An interface for an easy access to patient data
Save time in consultation and analyse in 1 click the compliance of your patients and the effectiveness of their treatments.
Retrieve real-world data and conduct studies
Using PRO's, easily retrieve all types of real-world data from specific patient cohorts.